Last month, we unveiled some of the exciting floorplan styles that will be available at Crest at Skyland Towncenter Apartments. As we arrive closer to pre-leasing at the beginning of next year, we want to give our future residents another preview of the Crest floorplans. This time we will be highlighting the Crest floorplans that will be most suitable for dual living or roommate style living.
Our apartment community will offer amazingly spacious two-bedroom apartments equipped with custom style backsplashes, updated kitchen features, wood laminate flooring, and more! At Crest at Skyland Apartments, we understand that when you're living with another person, you want enough apartment space so that it never feels like you're living on top of each other. In the same breath, you also want an inclusive apartment space that opens up opportunities for easy engagement with one other, all while offering ample areas in the living, kitchen, and even balconies for entertaining friends and family when they visit.
Living at Crest will give you the capability to do all of that in your apartment home, plus more! Here's a first look at some of our favorite roommate-style floorplans.
Take a look!
Crest Two-Bedroom 2B
This two-bedroom apartment-style at Crest is perfect for roommates! Both bedrooms are equally separated on each side of the apartment. The bedroom boasts walk-in closets that are connected to the bathroom areas. The living area is highlighted by the attached full-size balcony area. The kitchen area features upgraded appliances, and custom styled finishes including the tile backsplashes, as well as the appliances.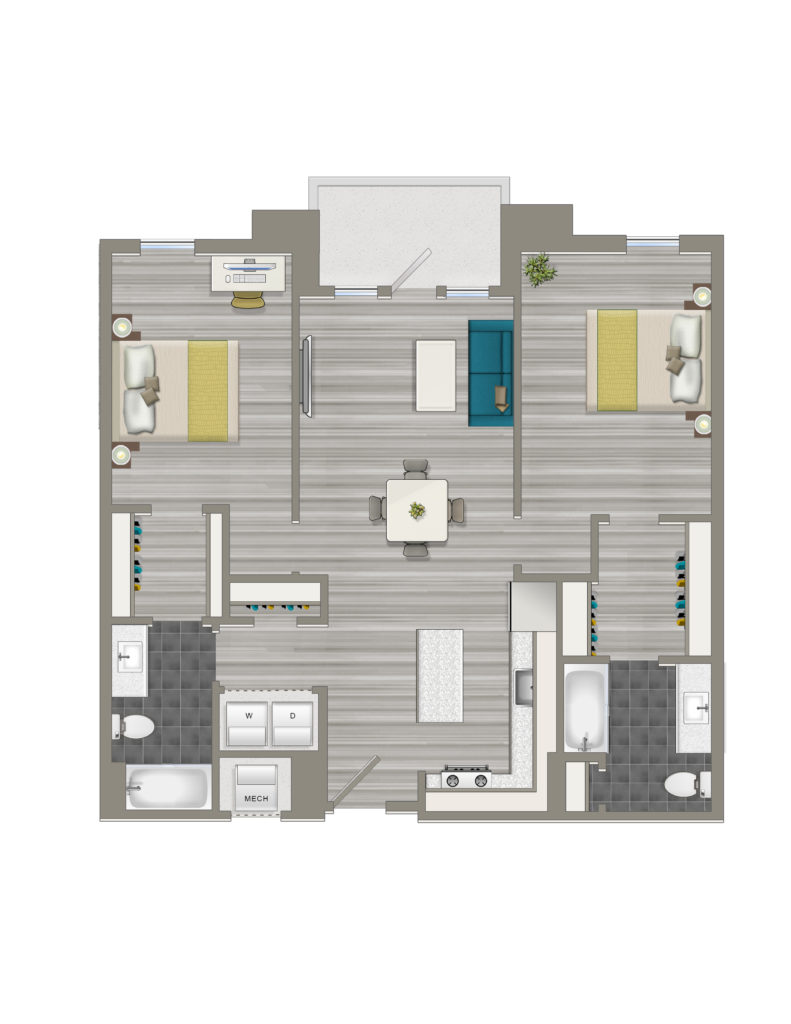 Crest Two-Bedroom 2H
This popular two-bedroom apartment floor-plan boats two full-size balconies both located in the kitchen/living area. Residents will enjoy upgraded appliances, wood laminate flooring, and sleek tile backsplashes.
Each bedroom includes a full-size size walk-in closet and an adjacent bathroom. The living space of this spacious floor-plan is ideal for residents who are looking for the perfect roommate-style apartment.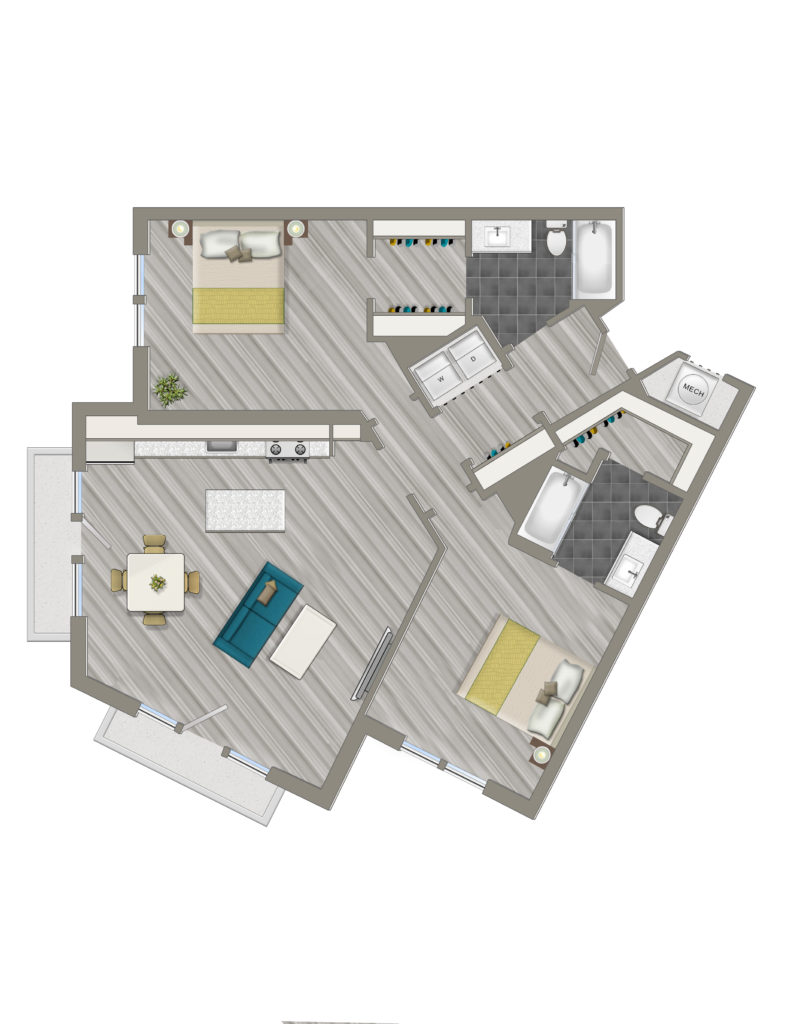 Crest Two-Bedroom 2I
The Crest two-bedroom C7 floor-plan gives you the best of both worlds; a massive living space, with two outdoor areas! The living area garners exceptional natural lighting while offering an inclusive space for all of your entertainment features. The kitchen is designed intentionally for you to make plenty of gourmet meals. This floorplan also features top tier apartment upgrades such as a full-size washer and dryer, ample closet space, and custom style finishes.