We are beyond excited for the arrival of Crest at Skyland Apartments! There are so many amazing features that are going to make living in this apartment community feel like a dream. From stunning granite countertop finishes, sleek tile backsplashes, and wood flooring. To some of the awesome amenities, we will have available like our, tranquil outdoor areas, dog park, and grilling areas, just to name a few! Not to mention the convenience of having access to over 80,000 square feet of retail options right outside your front door. The possibilities of living at Crest are endless.
All of these exciting details make Crest at Skyland one of the most anticipated apartment communities to come to Southeast DC in quite some time. As we continue to build this brand new community, for its arrival in 2021, we want future residents to feel just as much excitement as we do.
Below is a sneak peek of some of the floor-plans that are going to be available at Crest Apartments.
Which one are you most looking forward to?
Crest Studio A3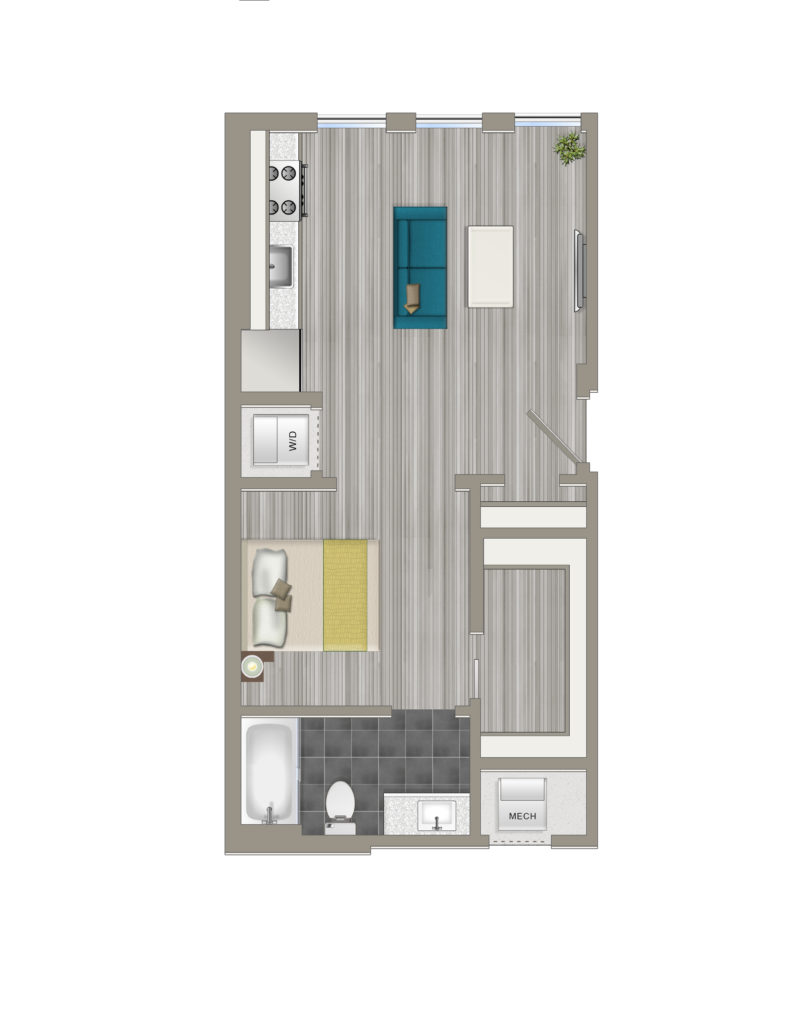 Crest One-Bedroom B1
Crest Two-Bedroom C1