As a resident at Crest, my days are filled with convenience, comfort, and excitement. From the moment I wake up to the moment I go to bed, there's always something to do.
Morning
My mornings usually start off with a cup of coffee from the Starbucks located right across the street. The aroma of freshly brewed coffee is enough to get me out of bed. Knowing that I don't have to go far to get my caffeine fix is a game-changer. As an added bonus, it gives me an opportunity to walk Carl, my adorable pup!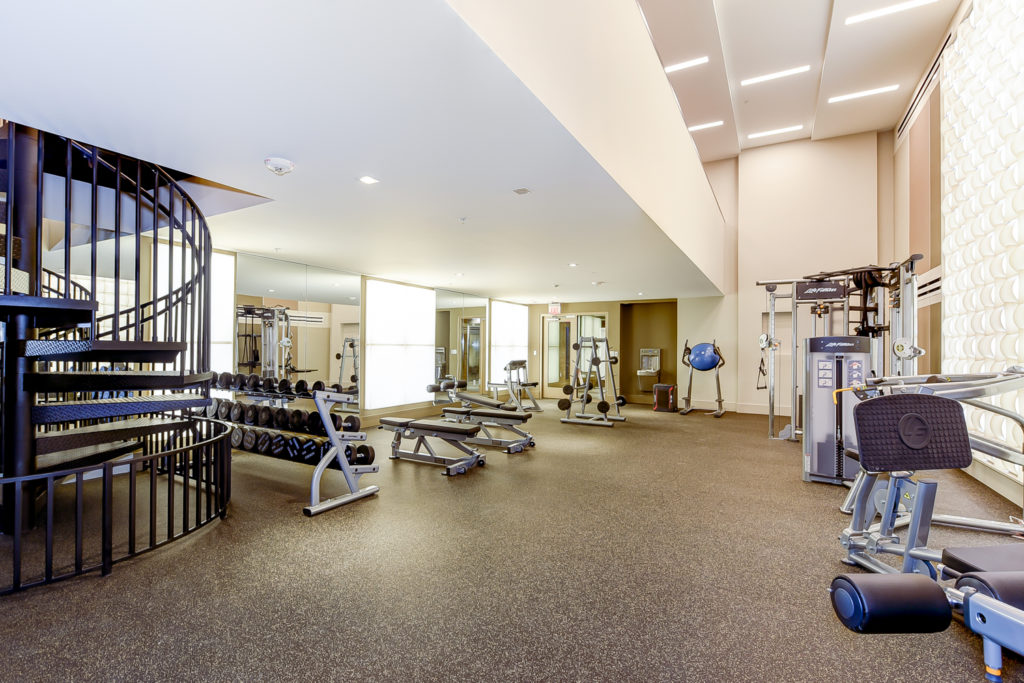 After fueling up with coffee, I head to our fitness center to get in a quick workout. It's so convenient to have a gym right in our building, and I love being able to work out on my own schedule. The equipment is top-of-the-line, and I especially love that the gym is two levels.
Once I'm done with my workout, it's time to head to work. Luckily, Crest is just a short drive from my office, so I don't have to worry about a long commute. But, on days when I don't feel like driving, I can always take advantage of the convenient public transportation options available in the neighborhood (The 92 bus gets me there quickly!). For those days where I'm teleworking, I love mixing it up by working in the resident lounge or even the conference room.
After Work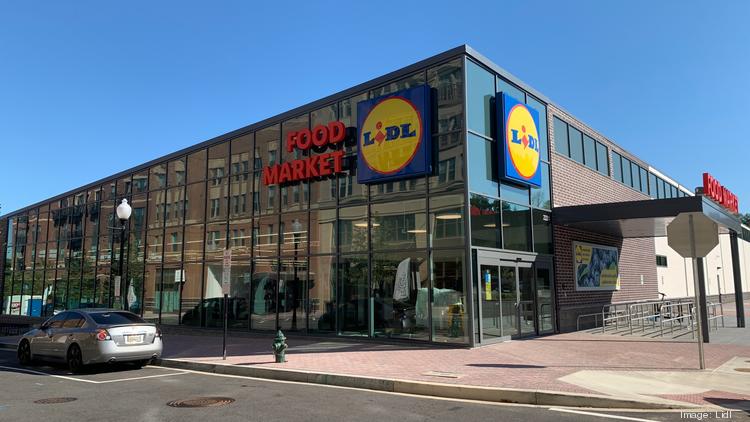 When the workday is over, it's time to run some errands. Fortunately, I won't have to go far. First, I go get my haircut at Like That Barbershop, which is immediately located in Skyland Town Center. After, I typically head across the street to Lidl to stock up on groceries as well as check out the fun variety of international food items they have. You really cannot beat the prices! However, after a long day of work, the last thing I feel like doing is cooking a meal. Luckily, I can head to one of the many restaurants located essentially within the community. I'm very into Mezeh lately because of their fresh ingredients and healthier options, and I'm trying to look my best for the pool this summer.
Once I've devoured my Mezeh bowl, it's time to take Carl to the dog park for some fetch. Fortunately, there's a great dog run within the community that Carl absolutely loves, and watching him play with the other dogs is one of my favorite things to do. As a side note: Carl doesn't have to pay a monthly pet rent, so he can finally take a break from all of his casting calls to be the next Purina dog.
On nights when I want to stay close to home, there's plenty to do. In the warm seasons, I love unwinding by our pool. I also love attending our resident events as they're always an opportunity to connect with neighbors and make new friends.
Overall, living at Crest at Skyland Town Center is the perfect mix of convenience, comfort, and excitement. With top-of-the-line amenities, a vibrant neighborhood, and a strong sense of community, there's truly nowhere else I'd rather call home.
Ready to schedule a tour and be our neighbor?